Prism Knights is a group of short stories about queer knights all occurring in the same world.  Each story centers around a couple queer identities with each story's cover playing into different colours of the rainbow.
Short stories written by: J.Kiakas
Cover Art by Paige McIntosh (Adrift / twitter)
Current Publications include:
Coquelicot (2017)
Velvet (coming Spring 2018)
Coquelicot is the story about a duo of lesbian knights who find their strength in death and destruction.  Kingdoms fall at their blades as their power becomes a reigning force throughout the land.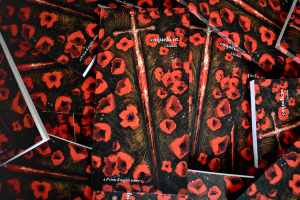 This project is Ongoing since May 2017.